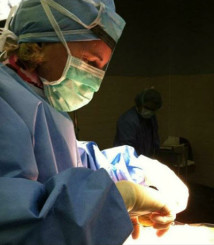 MVP Assisting, LLC provides a team-oriented care model for surgeons who require assistance in the operating room.
Our mission is to provide excellence in surgical first assisting by Physician Assistants in all surgical subspecialities.
We strive to:
To provide professional team-oriented care model to surgeons who require first assisting in the Operating Room Theatre.
To provide safety related to patient care in all aspects of the perioperative experience.
To provide collaboration with surgeons in pre and post-operative management of patients to meet the needs of quality patient care outcomes.
To meet the needs of Surgeons in coverage of scheduled cases and perioperative management.
MVP Assisting, LLC is a practitioner-owned medical practice established to provide surgeons with high quality first assist coverage. Surgeons often require professional assistance in complex cases. The Physician Assistant is the ideal professional for the job due to their extensive knowledge of anatomy, physiology, and full understanding of surgical procedures.
Our services provide you the often needed second set of skilled hands in the OR leaving your office staff to continually grow your practice.
And at no cost to you.
Quality assistance ensures that the MD/ assist team develop a solid repetoire and consistent outcomes.
MVP Assisting, LLC employs Physician Assistants who are NCCPA certified and have experience in the surgical arena. A certified Physician Assist has surgical experience, both in the didactic and clinical year.
This unique MD/ PA team approach improves patient satisfaction and safety, increases revenue, and reduces surgeon workload.
The most effective team utilizes the skills of each member to the best of their abilities.
With an MVP Assistant, the surgeon can trade off tasks, such as paperwork, post op care, prescription writing, and other duties as needed.