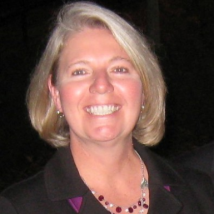 Polly has 14 years of experience as a Physician Assistant in Surgery. She started her career at Inova Mount Vernon Hospital and spent 8 years there assisting in all types of surgery including orthopaedics total joint arthroplasty, spine, neuro, vascular, general surgery, plastics, and advanced laparoscopic surgeries. She then moved to Loudoun County to join National Sports Medicine Institute as a Physician Assistant in Sports Medicine for six years. She occasionally worked in Orthopaedic Trauma at Inova Fairfax Hospital and lectured as adjunct faculty at local universities as well.
Active in Her Profession
She is active in her profession and served as President of the VAPA (Virginia Academy of Physician Assistants) as well as CME Planning committee Co-Chair and Nominating Committee Chair. She served on the Board of Directors of the Physician Assistants in Orthopaedic Surgery as Southeast Regional Director. Prior to PA school, she was a college professor and athletic trainer for Skidmore College, Dean College, and Sweet Briar College. She has covered all levels of sports including amateur, professional and was a volunteer Athletic Trainer on Medical Staff for the 1996 Olympic Games.
Volunteer Experience
She is currently the Medical Coordinator for the Credit Union Cherry Blossom 10-Miler and was the first Medical Coordinator of the Virginia Wine Country Half Marathon and Run Like a Diva Half Marathon. She also volunteers for community events such as physicals for underprivileged children and high school sports physicals.
Active for Life
Polly was a three sport high school and collegiate athlete in volleyball, basketball and track. After college, she became a competitive road cyclist and then moved on to mountain bike racing, winning the VA State Championships and competitive in state and regional races in the 1990s. She continues to enjoy recreational cycling, hiking, cross country skiing, and travel.